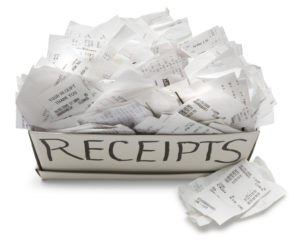 I hate accounting. The first time I went to my accountant for Supercar Rentals I carried with me a legal box of crumpled receipts from the prior year. It was a Vince Vaughn/Dodgeball "keepers" idea. My car accounting is rarely much better. Selling one of my cars generally involved calling all of the service providers I had used and duplicating the service history.
I needed a solution to my disorganization but I never got sufficiently motivated. Then came the 2015 running of The 2904. It was a budget cross country race where we needed to carefully document each expenditure. What grew out of it was an infinitesimal attention to detail for where every cent was allocated as I stretched the rules as close to the breaking point as possible without going over. I bought a $1500 car and was left with $1,404 dollars for on-budget items.
What followed was 250 photos of build/repair documentation, intricate spreadsheets, and penny pinching beyond anything I had done on cars literally costing more than 100 times as much.
I was proud of the outcome. I was proud of explaining how their exclusions of safety related items such as tires, brakes, fuel suspension, lighting, and electronics (essentially lemons rules) had allowed me to spend over $16,000 on a 12 owner salvage title non-running S55 AMG and win their ~$3k car game. I wanted a way to track my life with each of the 5 cars in my garage right now.
VINwiki could be just that. An easy app interface that invites me to photograph and describe receipts would have saved time and trees as I scrambled to retrace my previous steps. It is a tool that I needed and I hope you find that it comes in handy too.
-ed